Greetings style mavens. You'll have to forgive me for the lengthy impending post. Jupe loaned me a couple of pieces for which I went absolutely bonkers. They're priced so perfectly, they became the monthly must-have duo. Check it.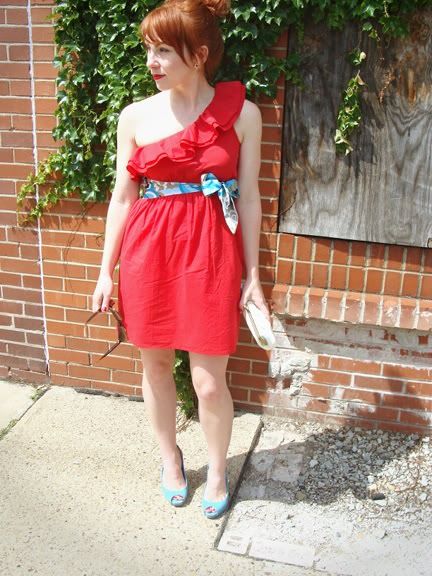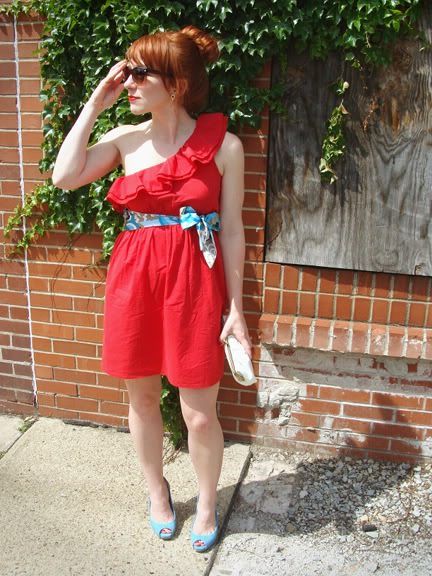 Soak this dress in. Isn't it incredibly adorable? The flirty ruffles, the sexy one-shoulder, the alluring length, the
RED
. Oh hey girl... The only thing missing from this divine little number is pockets. And you know
I dig me some pockets
.
I'm over it.
I definitely snazzed this little number up. But you could easily take off the sash, throw on flats and have a cottony casual look with flair. Oh yeah, this is cotton. The fabric of our lives.
Do I owe someone a dollar for saying that?
Speaking of dollars, this dress is thirty-eight of them. Don't trample each other or anything. Just get your booties down to Jupe as quickly as possible before these are all gone.
Most of my striped dresses and tops are cream or white and black or navy. This top, however, has the most perfect sledgehammer of spirited red and white that I've had the pleasure of wearing. So I played around a bit.
I'm just as much of a jeans and t-shirt gal as anyone. I just want them to look good.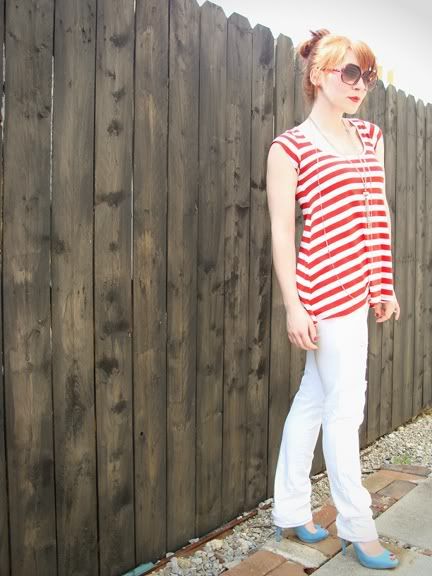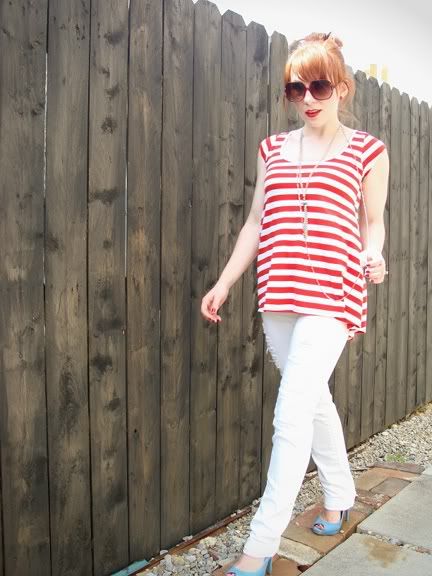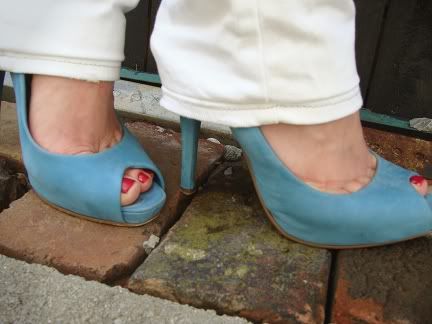 Let's say I want to take that t-shirt and make it a little sweeter. Bold, flirty skirt = DONE.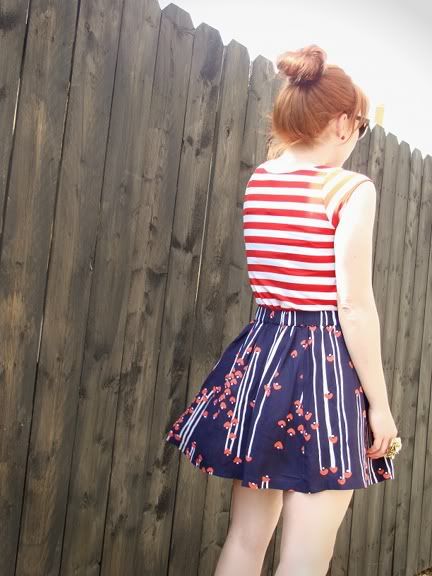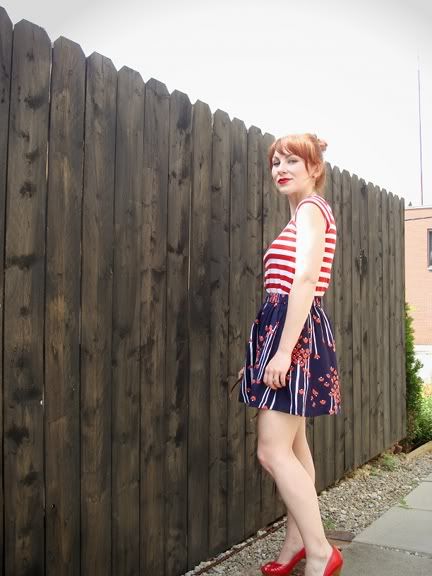 This high-impact T is just twenty-eight bones. It fits so nicely on the top and then flows out into the most delightful (not to mention comfortable) swingy trapeze shape. Not only does it feed my insatiable hunger for stripes, it's a great way to jazz up your typical t-shirt.
So, how would you wear these pieces? Is the one-shoulder trend something you're into or no? Are you loving stripes or do you think they're over-played?
Don't say that. I'm not over them yet... filthy, flirty stripes sucking me in at every turn. *sigh*
Until next time my loves!
xo
Terra