This lovely dress is on loan from the gals at Jupe Boutique. Can I just tell you... I. Love. This. Dress. The shape is classic. The white is fresh. And it fits like a glove.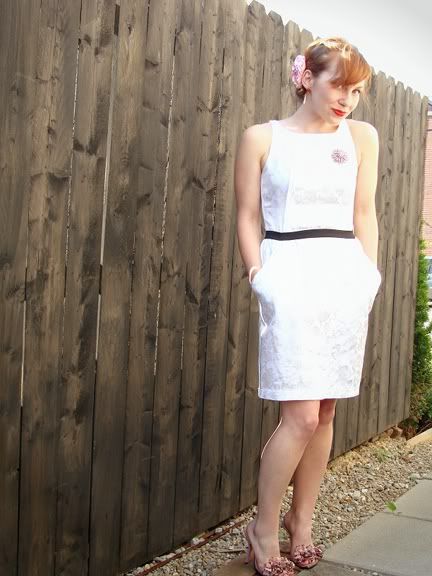 Oh and in case you didn't notice, this dress has pockets. I don't know about you but any formal dress that has pockets is a-okay in my book. It means that the fancy dress you're about to slip on doesn't take itself too seriously.

I imagine someone like Jennifer Anniston or Renee Zellweger would wear this dress. The lines are clean and simple so that what you notice is the lovely lady, rather than all of the business she has going on with her clothes. No tugging or adjusting or rehooking required.


Wedding season is upon us ladies. We need some practical dresses, amiright? This lovely piece is a newbie at Jupe so get on down there and try it on!

Until next time darlings...
xo
Terra

More pictures and commentary at Stylish White Female.